The Philippines Outsourcing Marketplace
The easy way to hire Filipino virtual assistants and build an outsourced team in the Philippines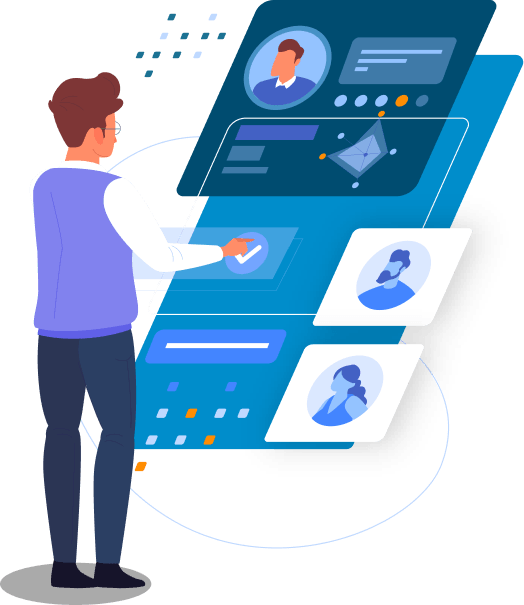 The SAFEST place to hire virtual staff in the Philippines. Only pay for the hours that you authorize!

The FASTEST way to hire virtual assistants in the Philippines. Post jobs today and onboard staff tomorrow!

The EASIEST way to outsource to the Philippines. Find, Hire, Manage, Track, and Pay your Virtual Staff - all in one simple dashboard!

Everything is UNLIMITED. Post jobs, message applicants, and hire as many staff as you want!
All-in-One Dashboard:
Seamlessly Manage Your Entire Virtual Team!
Welcome to simplicity. Find, hire, manage, track, and pay your virtual staff in one intuitive dashboard.
Post Jobs, Message Applicants, and Build Your Team at Unbeatable Rates!
Post jobs, connect with applicants, and build your offshore team in the Philippines without constraints.
Find Talented Filipino Workers
Hire part-time or full-time virtual staff in the Philippines with our easy-to-use all-in-one platform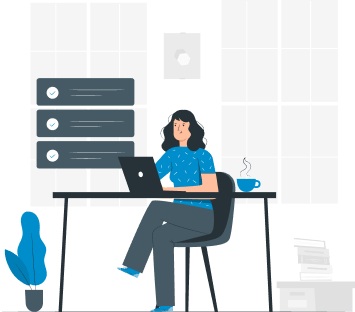 Post a Job
Create your free job post and start receiving applicants within hours.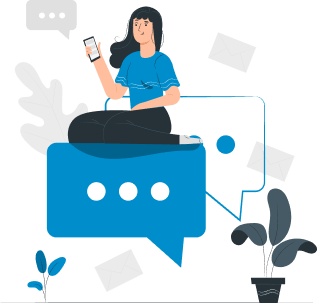 Message Applicants
Review applicant profiles and message the best candidates.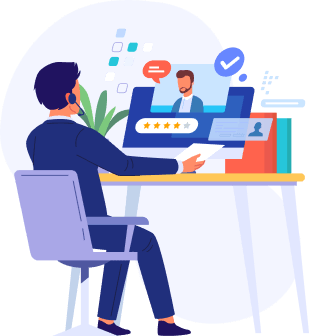 Hire Staff
Send job offers and agree on terms.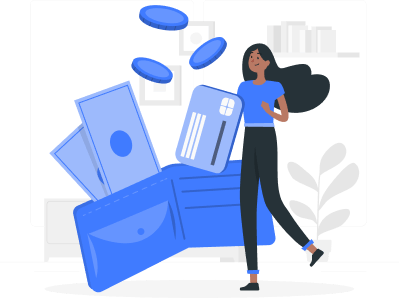 Pay Staff
Pay your staff with a click of a button. No processing fees and full flexibility!
AI Talent Match
Harness the Power of AI to Discover Your Perfect Match!
Imagine hiring with precision. With our AI Talent Match, the power of AI unearths talent tailor-made for your needs.

Chat, Call & Video Call with
Applicants
Connect Seamlessly with Your Future Team.
Inside VirtualStaff.ph, you effortlessly chat, call, and video call potential hires with just the click of a button.

You Determine How
Much to Pay
Your Call, Your Budget
No markups, no surprises. You decide how much you want to pay, then easily send job offers right from your dashboard.

Have Your Filipino Staff Sign
Philippines Compliant Contracts:
Protecting Your Business
Empower your business with our Philippines Compliant Contracts for the contractors you hire - ensuring legal compliance and shielding against risks by being able to enforce contracts and NDAs in the jurisdiction of your staff.
Ready to Hire Staff and Build
a Team in the Philippines?
Choose From Over 1,000,000 Talented Professionals in the Philippines
Discover unmatched talent from the Philippines. Whether you want to hire part-time or full-time, you can easily choose between the best Filipino talent.
Send Offers
Easily create a job offer and send it to the applicants that you want to hire!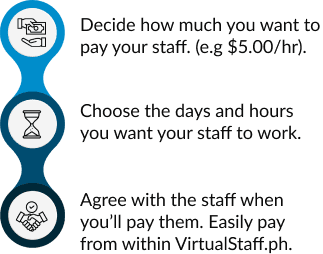 Want To Find an Online Job?
Choose from thousands of work-from-home jobs.